Umbrelly Books Publishing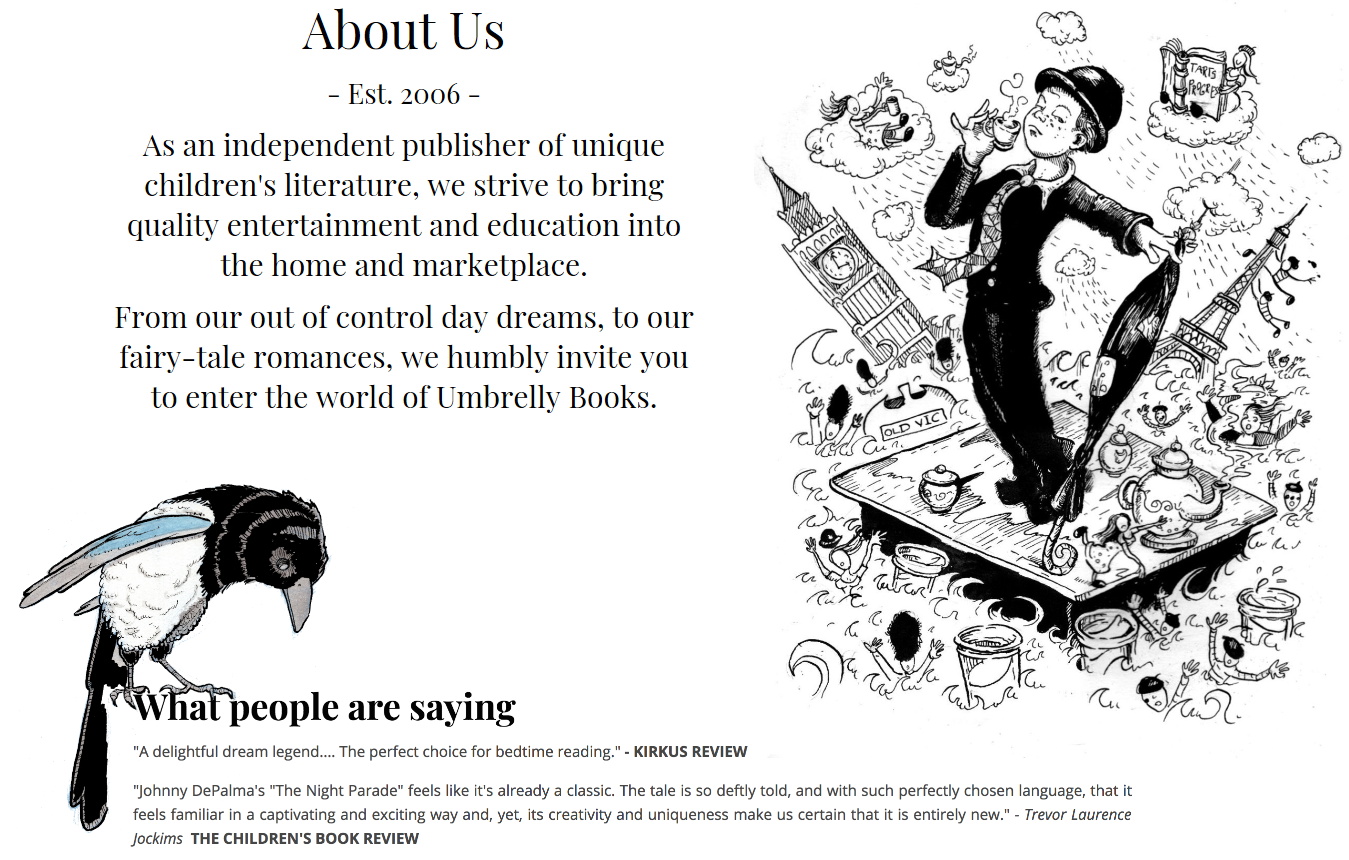 About Us
- Est. 2006 -
As an independent publisher of unique children's literature, we strive to bring quality entertainment and education into the home and marketplace.
From our out of control day dreams, to our fairy-tale romances, we humbly invite you to enter the world of Umbrelly Books.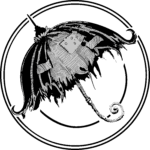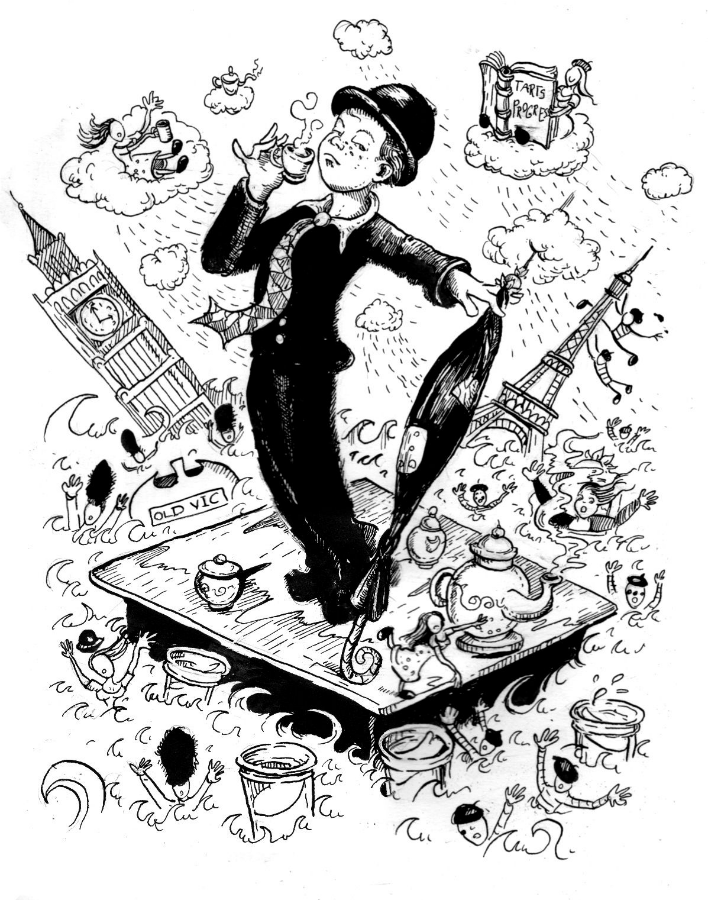 What people are saying
"A delightful dream legend.... The perfect choice for bedtime reading." - KIRKUS REVIEW
"Johnny DePalma's "The Night Parade" feels like it's already a classic. The tale is so deftly told, and with such perfectly chosen language, that it feels familiar in a captivating and exciting way and, yet, its creativity and uniqueness make us certain that it is entirely new." - Trevor Laurence Jockims  THE CHILDREN'S BOOK REVIEW

The Umbrelly Books Library
can be found on Amazon.com by clicking here!
Copyright © 2006 - 2023  Umbrelly Books Publishing - All Rights Reserved